SWIFT SPRINGS
With more than 20 years of extensive knowledge in the performance spring industry, Swift has perfected the process of manufacturing springs that will outperform their competitors. Available as an upgrade on select coilover purchases or sold separately in pairs.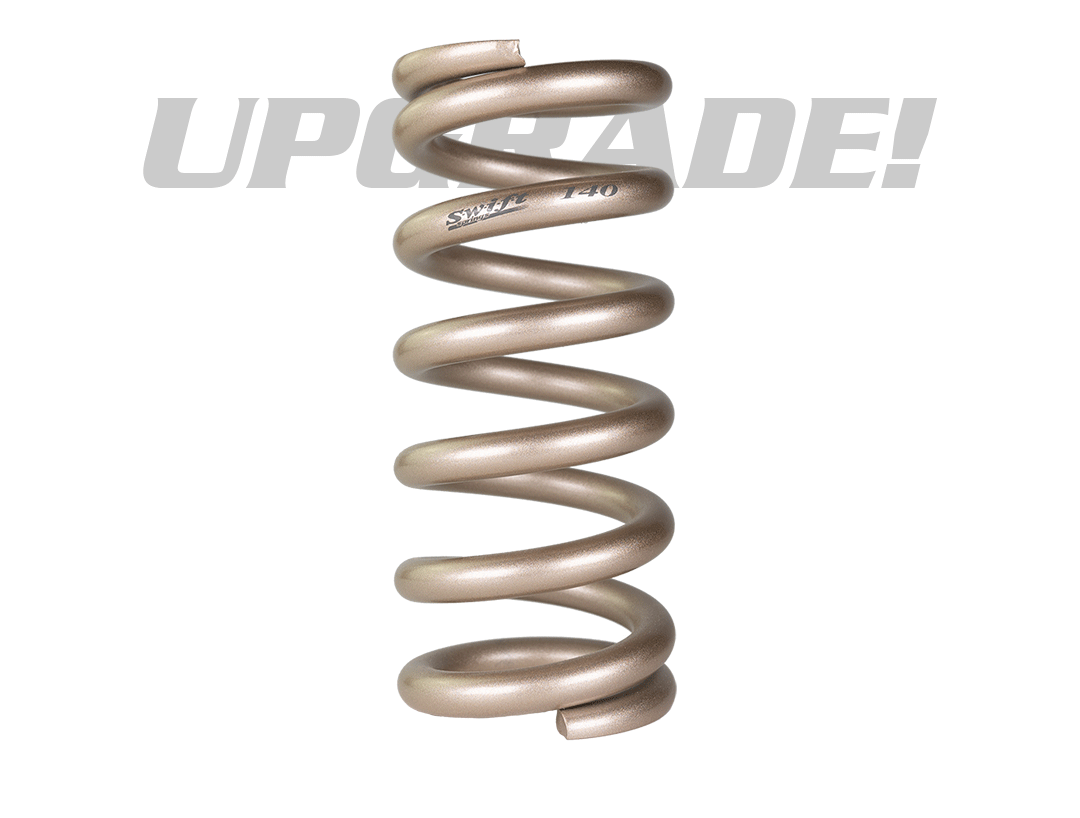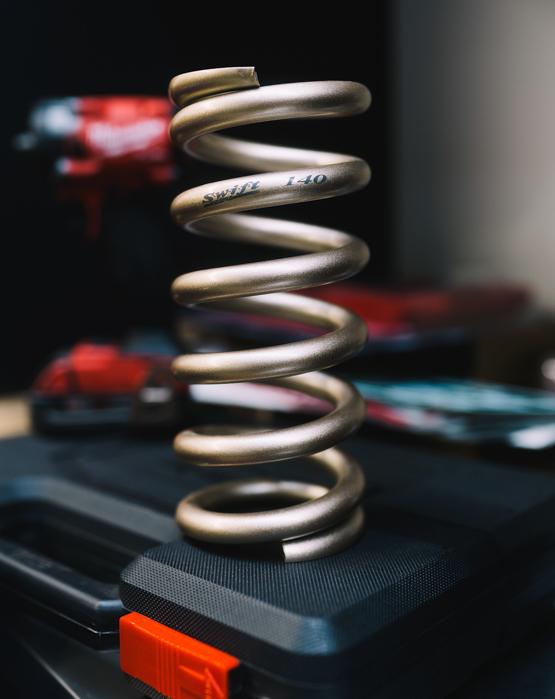 THE SWIFT ADVANTAGE
Swift uses a proprietary steel alloy they call "HS5.TW" that aims to keep a consistent spring rate throughout the stroke, maintain the highest durability against loss of spring height, and deliver the lightest weight springs in the business. They also use a proprietary winding method that helps to achieve these things consistently across different applications.
CUSTOM SPRING RATES
No matter what your needs are, we offer Swift spring upgrades in rates from 18K to 50K. Whether you're looking for better grip around the track or looking for the stiffest rate to save the fenders on your stance car, we've got you covered!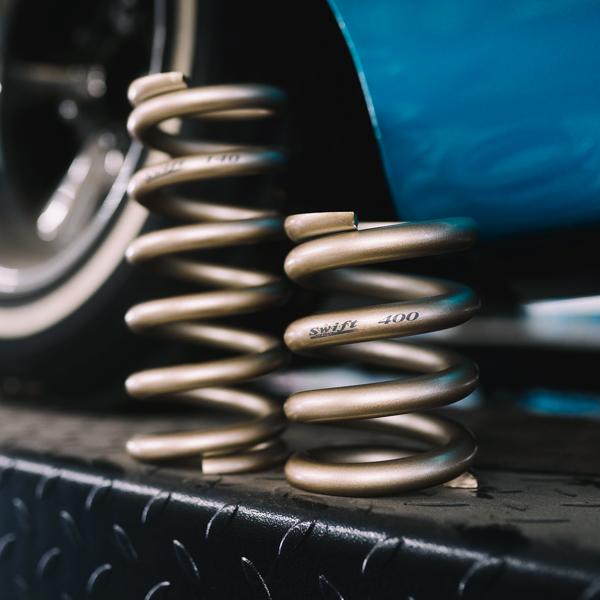 WHAT ARE SPRING RATES?
Spring rate is expressed as the amount of force required to compress a spring a set distance. The measurement is expressed in metric (kg/mm) or in standard (lbs/in).
What does it mean when they say 8K Spring Rate?
When someone says "8K" they are shortening the metric measurement of the spring rate; in this case 8 kg/mm. What this means is that if you apply 8 kilograms of weight to the top of the spring it will compress 1mm. If you apply another 8 kilograms (16kg total) of weight it will compress another 1mm.