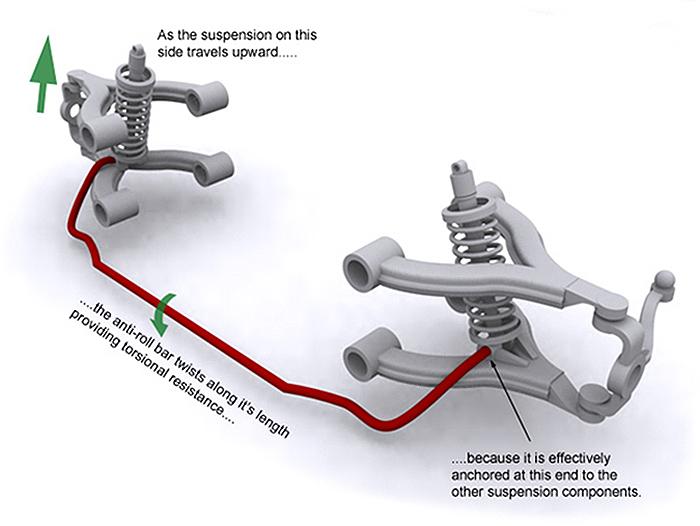 Upgrading your sway bar(s) is one of the easiest and most cost-effective ways to drastically improve your handling and cornering performance. Whether it's your daily driver or weekend track toy, changing the sway bar setup can perfectly compliment your existing or future suspension upgrades.
How Do They Work?
Essentially, a sway bar is a torsion spring that connects the suspension of two wheels opposite of each other on the vehicle. When the car turns, the stiffness of the sway bar allows it to resist the twisting lateral forces being applied to the wheels and effectively levels out the suspension, reducing body roll and maintaining more contact with the road. This in turn increases overall suspension balance and responsiveness.
"COOL, BUT WHAT ELSE SHOULD I KNOW ABOUT THEM?"
We're so glad you asked! One of the great things aftermarket sway bars offer is adjustability. Different mounting points allow you to stiffen or soften how much the sway bar can correct the car's suspension in the corners. It's as simple as bolting up the sway bar using one of the provided holes. When upgrading both the front and rear sway bars, you can use these adjustable mounting points to increase/decrease understeer and oversteer based on changing which mounting point they use allowing you more say in how your suspension reacts.
ADJUSTABLE SWAY BAR ENDLINKS
So you've lowered your car (nice job!) and now you're wanting to upgrade your sway bars. To avoid your suspension geometry being off and causing clearance issues with your suspension arms, consider picking up a set of adjustable sway bar endlinks with your sway bar purchase. They'll let you adjust the position of the sway bar so that it's free and clear of any obstruction and remove unwanted preload on the sway bars that could result from uneven suspension heights between wheels. We've even got kits on the site that include everything you'll need from sway bars, to endlinks, to bushings and hardware. Check 'em out!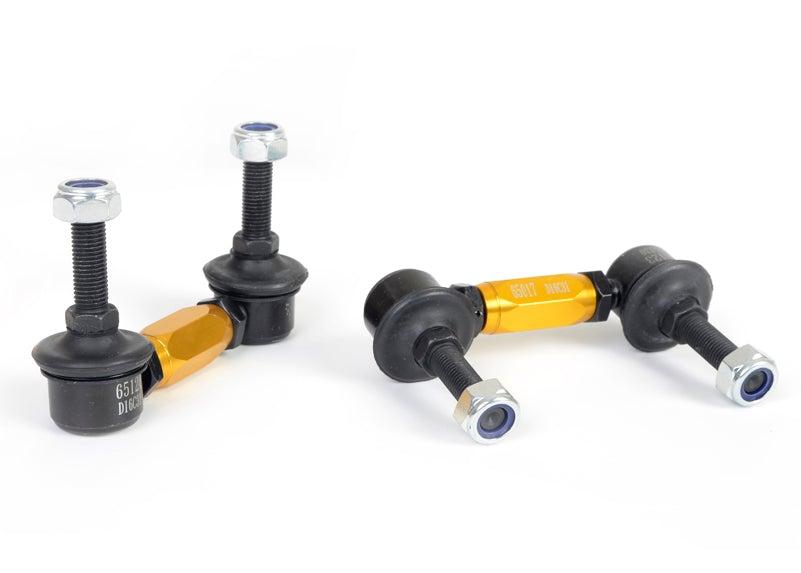 WANT TO BUY ENDLINKS SEPARATELY?
We'll make it easy for you. Click the button below to get started on finding the set that fits your vehicle.