EXPLAINED:

ADJUSTABLE SUSPENSION ARMS
Adjustable suspension arms come in all sorts of shapes and sizes based on the vehicle but all of them serve specific purposes. Designed to replace and improve upon your OEM suspension, adjustable arms allow you to correct suspension geometry of your lowered car with camber, toe, and caster adjustments, improve road feel and turning response, and increase the durability of your suspension by using stronger materials and "beefier" dimensions than the stock parts.
How Do They Work?
Suspension arms are what connects your vehicle's chassis to its hub. The adjustable arms allow you to shorten or extend the mounting points changing the angle of the hub/wheel in very precise increments allowing you to dial in your alignment and stance. Adjustments are then held in place by a locking nut system.
SUSPENSION ARMS: THE BASICS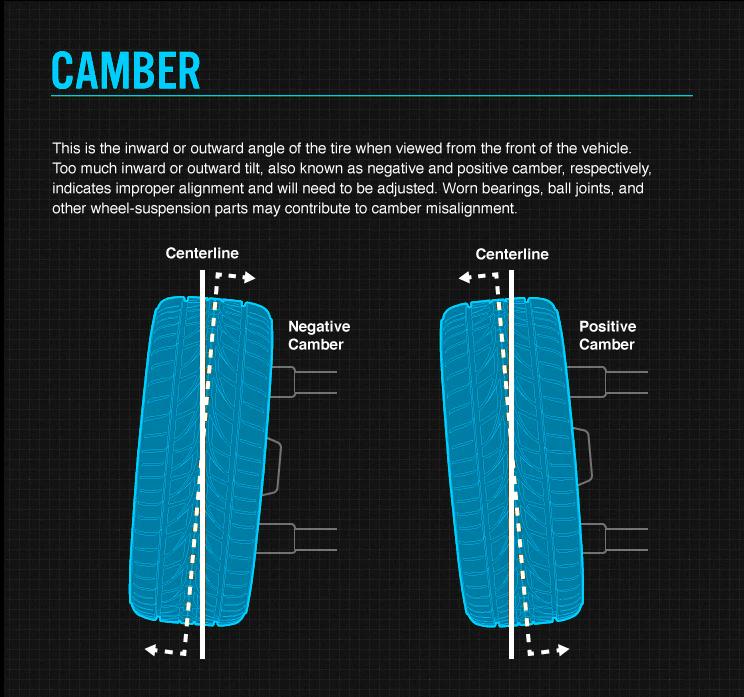 CAMBER ARMS
What is camber? Camber is the vertical angle between the vertical axis of a wheel and the vertical axis of the vehicle when viewed from the front or rear. When lowering your vehicle, negative camber occurs naturally as the suspension geometry is altered by the shorter ride height distance. This typically improves the cornering performance of a vehicle but reduces the amount of tire that is in contact with the road. This is where camber arms come in.
Camber arms come in the form of front, rear, upper, and lower arms that allow you to add positive or negative camber after lowering the car, increase the amount of tire contact with the road, and lessen the uneven wear on your tires from too much negative camber. If you are unsure of which arm you need, email us at sales@coiloverdepot.com or start a live chat with us on the site. We're more than happy to help!
On the other hand, you may want to pick up a set of arms with camber adjustments for aesthetic reasons. Fitting larger wheels or chasing that "hella flush" stance often requires camber adjustments to tweak the angle of the wheel for fender, wheel well, and overall suspension clearance issues.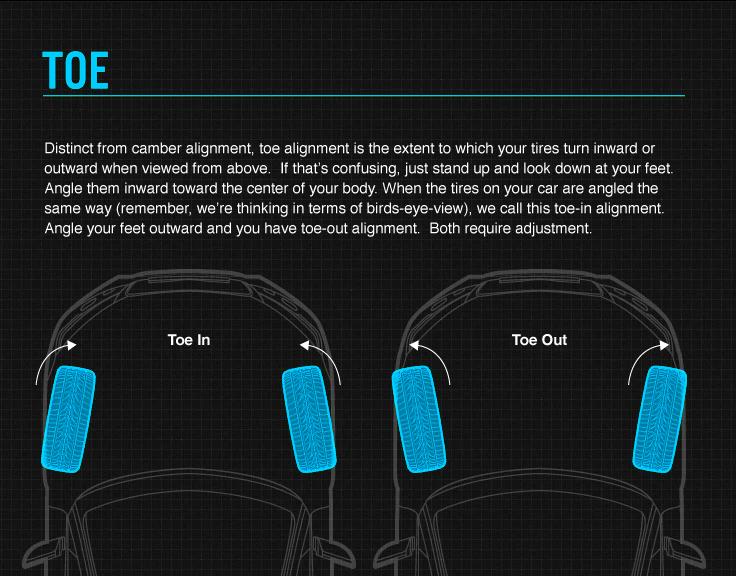 TOE ARMS
What is toe? Toe is is the symmetric angle that each wheel makes with the longitudinal axis of the vehicle. Basically the angles at which your wheels point towards or away from each other when viewed from above.
Just like with camber, toe is affected when you lower your car. Too much positive toe (aka toe in) or negative toe (aka toe out) can have an effect on tire wear, turning response, and vehicle stability. You can also use toe adjustments to improve performance but keep in mind that FWD/RWD/AWD vehicles react differently to those changes.
Again, if you are unsure of which arm you need, email us at sales@coiloverdepot.com or start a live chat on the site.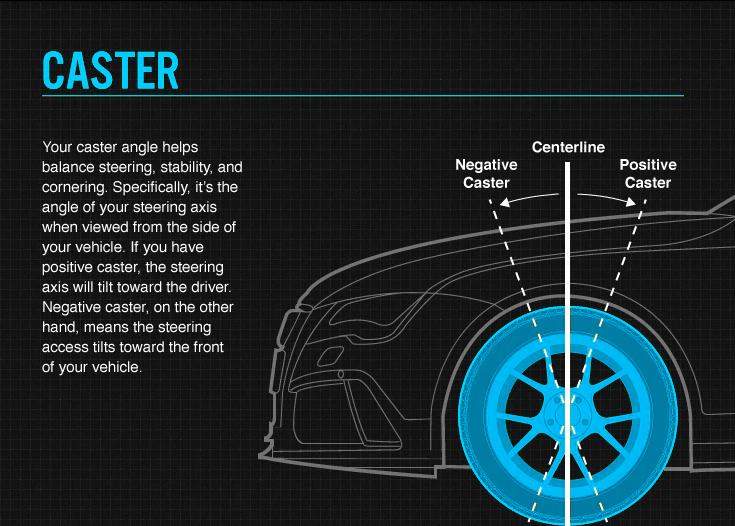 CASTER ARMS/PLATES
What is caster? Caster is the angle of the steering axis from the vertical axis of the wheel as seen from the side of the vehicle. Caster angle affects steering balance, high speed stability, and how effective your front end cornering is so being able to adjust caster after lowering your car is crucial. Many camber arms available on our site will also allow for small caster adjustment as well.